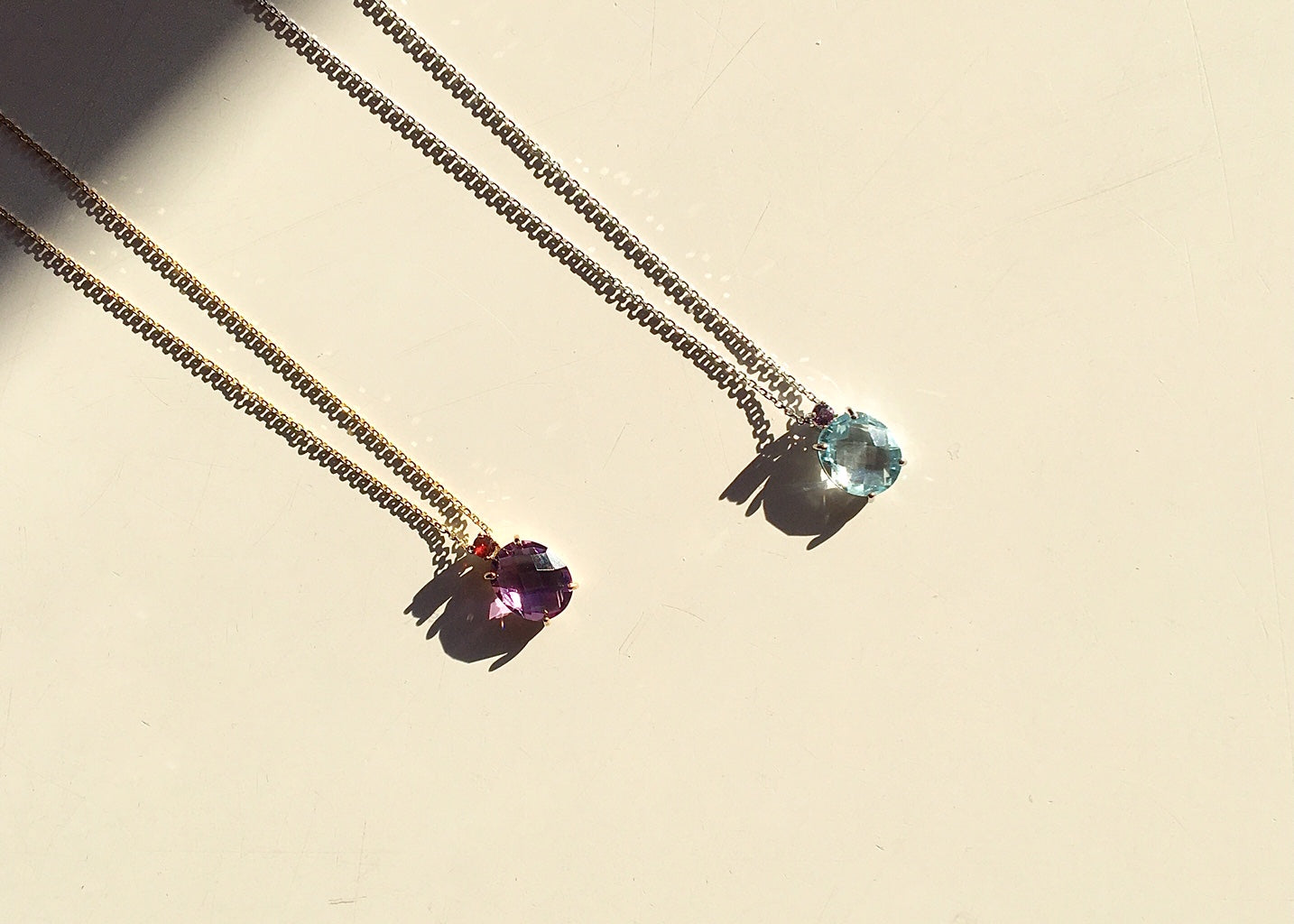 For over 4,000 years, gemstones have been revered as source of symbolism and meaning. Across the world from ancient Egypt to the renaissance, to the Roman empire and royalties, precious stones tell stories of love, identity, secret, power and aspirations.
Our Gems Collection features jewelry that inspires the wearer to bring out his/her creativity and confidence through the eternal beauty of gems. All stones are natural and with clarity characteristic which are formed by nature. These are what give the stone its unique natural beauty.
Every setting is carefully handcrafted by artisans and goldsmiths from Italy to ensure that the stone holds. We only use the finest 14 karat solid gold in all our jewelry to make sure that all jewels will last a lifetime. We choose the color of gold that best compliments the color of the jewel, reflecting the ornate details of our jewelry making.
The sizes of the rings are limited at the moment but you can always email us with your size request and we will surely get back to you as soon as possible. We hope you like our first Gems Collection. For sure there will be more to come. #ITSYOURGOLD 
Related Post